Mario Bava's La Maschera del demonio 1960
aka Black Sunday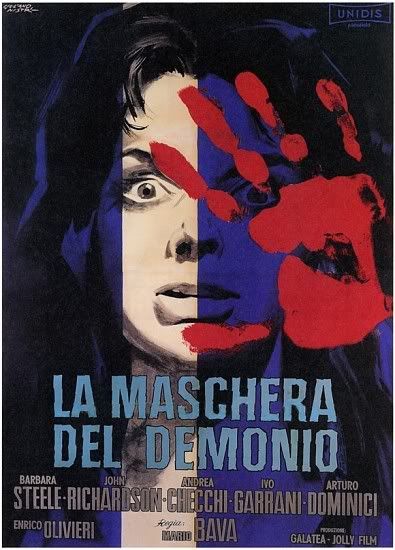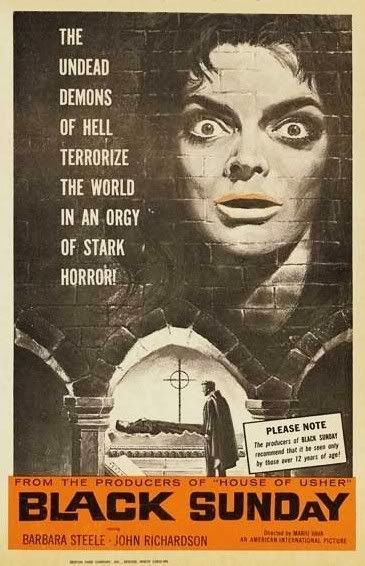 XVID-1339 | mp3@96 | 640x384 | 1h26m41 | 930 Mb
A little note about the language
Old Italian movies were not filmed thinking of releasing it on a specific language, therefore actors said everything in their original language (they used actors from all over the world) or either counted to four instead of talking in front of the camera.
This release is english dubbed although the movie is Italian but have in mind it is still dubbed in Italian or any other language and since the main actors are british I find more logical to watch this movie in
English
.
Spanish .srt subtitles included.
Mario Bava's first feature as a director (although he did uncredited directorial work before), this classic and extremely influential piece of Gothic horror really showed his cinematographic talent in creating a haunting and stylishly shot film. "Black Sunday" also catapulted Barbara Steele to horror stardom and would make her into the undisputed horror queen of the sixties. Bava based "Mask of Satan", as the film was originally titled, on the short story "Vij" by the Russian author Gogol, which he adapted into a homage to the early Universal horror pictures he loved so much. Barbara Steele is the beautiful 17th century witch princess Asa, who is a vampire, and her lover Juvato (Arturo Dominici), are put to death by her vengeful brother. He has iron masks with spikes on the inside placed on both their faces and then sledgehammered home (the brutal opening scene). Two hundred years later, blood is accidentally spilled on Asa's face and she rises from the dead along with Juvato to wreak revenge on the descendants of those who executed her - including her look-alike Katia, also played by Barbara Steele.
Code
http://www.imdb.com/title/tt0054067/
Screencaps: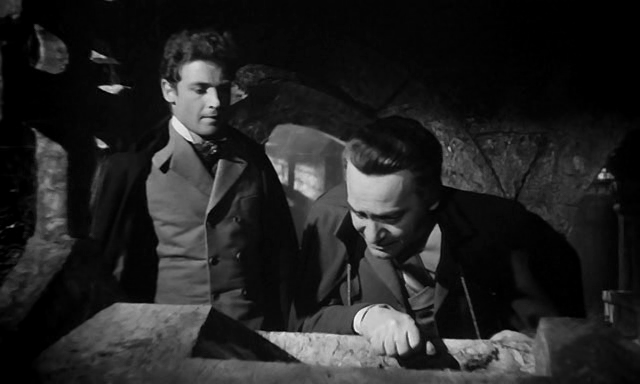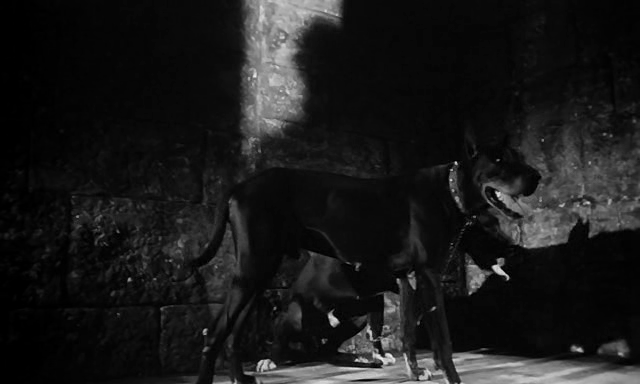 Links




Code

http://rapidshare.com/files/388610447/LMDDorBS1960.part01.rar.html
http://rapidshare.com/files/388623606/LMDDorBS1960.part02.rar.html
http://rapidshare.com/files/388634411/LMDDorBS1960.part03.rar.html
http://rapidshare.com/files/388645703/LMDDorBS1960.part04.rar.html
http://rapidshare.com/files/388656695/LMDDorBS1960.part05.rar.html
http://rapidshare.com/files/388667831/LMDDorBS1960.part06.rar.html
http://rapidshare.com/files/388680541/LMDDorBS1960.part07.rar.html
http://rapidshare.com/files/388692432/LMDDorBS1960.part08.rar.html
http://rapidshare.com/files/388704319/LMDDorBS1960.part09.rar.html